Henry County Ohio SKYWARN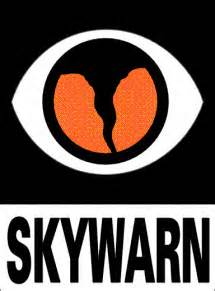 Regardless of wether you are an experianced spotter, a newly certified spotter, or even if you're just interested in becoming a spotter, you've come to the right place. Below I've listed, in order of difficulty, several excellent courses offered by MetEd and the Spotter Network. Please note that there are MANY more courses available on MetEd, I've only listed a few of the most important here.

Education Portal
(Become a spotter or sharpen your knowlege)
Communications Portal
(Amateur Radio and Internet resources)
SKYWARN Education FREE Resources

This is the basic SKYWARN pre-certification training, and is an excellent preparatory course for the live, in-person Spotter training offered annually by the National Weather Service. It is also a viable alternative for those unable to attend the live training.
This course is divided into two modules: Role of the SKYWARN spotter and SKYWARN Convective Basics. The first module gives an overview of the SKYWARN program and explains your role, what is expected of you and what is NOT expected of you. The second module gives an overview of severe thunderstorm development, which hazards you need to be on the lookout for, and how to report your findings.
ALL SKYWARN spotters are required to take this course and/or the annual In-Person training. It is highly recommended that you re-take the course every two years.
(Time to complete course: 1.5-3 hours)

Regardless of wether you are using your favorite weather app on your smart phone, using specialized weather radar software such as Gibson Ridge or StormLab, or even watching the radar feed from WTOL, having a basic understanding of how to interperet weather radar imagery is an invaluable skill to the storm spotter. This course is intended to help you understand what you are seeing on the radar, regardless of how you get your radar imagery.

The Spotter Network offers advanced training to storm spotters, storm chasers, first responders (Police/Fire/EMS), second responders (ARES, CERT, American Red Cross) and others involved in mitigating weather-related disasters.