Henry County Ohio SKYWARN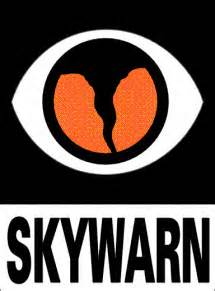 Welcome to the Henry County SKYWARN web site! Listed here are links to the two online communication hubs of the Henry County SKYWARN net: The Forums and the Facebook page. Access to both is free and ANY AND ALL residents of Henry County, Ohio are invited to join! Also please note that both the Forum and the Facebook page are NOT limited to residents of Henry County, and ANYONE may join, but the invitation is especially extended to our neighboring counties (Defiance, Lucas, Paulding, Putnam, Williams and Wood counties).
In addition to the Web Forums, a full-service Bulletin Board System is being hosted on KD8REV.NET, with a special invitation extended to all SKYWARN members, Storm Spotters, Storm Chasers, News Media members, Fire and EMS personnel, Police officers, meteorologists (both Forecast and Broadcast), weather enthusiasts, computer enthusiasts and basically anyone else that's still interested in the "original" online experience! If you're interested just click the link to the Forums, and then click the "home" link on the next page...
Several educational resources are listed on the Education Portal, including the primary MetED courses as well as the advanced Spotter Network course. All of the courses listed are highly recommended.
With all that having been said please both utilize and enjoy the resources that we have made available to you! Remember that knowledge is power, and you can never know too much!

73 DE KD8REV

(sysop, the Henry County SKYWARN BBS)

(Become a spotter or sharpen your knowlege)

Communications Portal
(Amateur Radio and Internet Communication information)
Software Portal
(Software for weather observation and online / wireless communication)